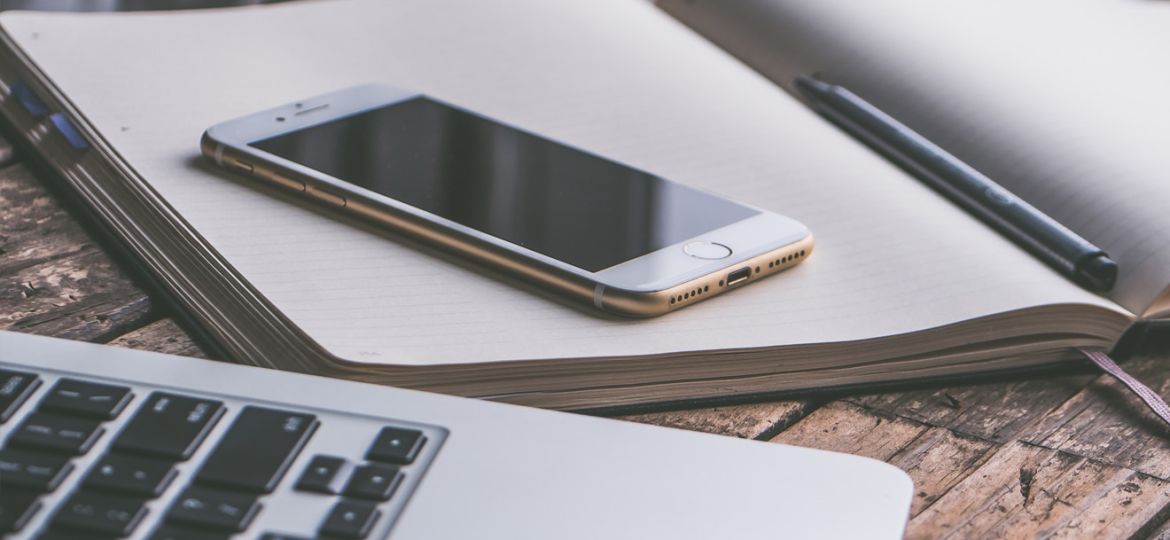 Statistics on social media are not there to just take a quiet moment to see how many likes, shares or comments you have achieved. They are the much-needed accountability of social media, in a field that already suffers from a chronic lack of demonstrable ROI anyway. If you still use social media to try something out without obligation under the guise of 'no shot is always wrong', you are hopelessly behind. Even the most casual experiment should involve measuring. As far as I'm concerned, the process of analysis is even more important than coming up with a strategy or post. The statistics are the most important input for that strategy and post. What type of post is shared well? What do I interact with? Anyone who measures often and smart enough will eventually know. This way you give yourself the opportunity to improve your content. But to make statistics work for you in other ways, it's smart to share them internally.
What is SEO?
Just for fun, search "What is SEO" in Google and you will get 15 million results. That is countless pages on Google, which the search engine has indexed and assigned a value to. Google's goal is to show the most relevant websites to the user based on the search query. That usually works so well that we don't even look beyond that first page. The well-known statement 'The best place to hide a dead body is page two of Google' hits the nail on the head. By optimizing your website in such a way that it is recognized by Google as 'relevant', you will become more findable organically. Simply because you appear higher in the search results. The techniques that you apply to become easier to find online are called SEO: Search Engine Optimization. Also called search engine optimization in Dutch.
What parts does SEO consist of?
Without going into too much detail – entire books could be written about SEO – we can roughly divide SEO into three parts.
Technical SEO
The technical SEO is often referred to as the foundation of your online findability. It's the way Google talks to your website, and vice versa. The technical optimization is very extensive and contains many parts. A website with a secure connection (https://) is one of those important building blocks. In addition, the URL structure is an important part of technical SEO. By using short, but descriptive URLs, you not only make it clear to your users, but also to search engines what content can be found on your website. The loading time is also part of the SEO foundation: a longer loading time of your website can be detrimental to your ranking in a search engine.
Content
Without content, no SEO: search engines judge the content on the degree of relevance and quality. Apart from the fact that your content must be of high quality, there are a number of additional ways to help search engines value your website. For example, add important keywords in your text at tactical places on your website, with the most important keywords in your H1. On the other hand, it is wise to add relevant (internal) links to other places on your website in your texts. It helps search engines like Google for better indexing.
Off page SEO
An important part of SEO is everything that happens outside of your website. For example, think about getting backlinks. These are links from external websites that point to your organisation's website. The more external websites link to your website, the more relevant you are found by search engines. One website is more powerful than the other. For example, in the marketing world, a link to your website from Marketingfacts will be worth more than a link from your neighbor's marketing blog.
The biggest misunderstanding about SEO
The day you are writing more for Google than for your target audience is the day you have to scratch your head. Scoring well in the search results on Google is strongly related to your knowledge of the target group. What questions do they ask themselves? What words do they use for that? And how do they then look for answers? How do they use search engines? If you have insight into this, it is much easier for your company to answer those questions, in the language that your target group speaks. You get to the core of relevance, for which Google ultimately rewards you. Therefore, never write for a search engine, but always with your target group in mind.
Moreover, content optimization is more than just SEO. Because you can also easily optimize your other channels, with social media as the main player, for even better results.
What is SEA?
Where SEO stands for the organic findability that you have to earn (through, among other things, relevant content and link building), Search Engine Advertising (SEA) is about findability that you have to pay for. SEA makes it relatively easier for you to end up high in the search results and also to reach a very specific target group. In Google Adwords – Google's advertising system – you offer an amount based on search terms and words. However, set aside some budget for it, because SEA can be quite expensive. Especially if certain keywords have a high search volume: the competition with other advertisers is fierce. Google also looks at the quality of your ad. The higher it is, the higher your paid ad will be placed.
Should I focus on SEO or SEA?
Now that you know the difference between SEO and SEA, the question is of course which of the two you want to invest energy, time and perhaps also money on. Could you use a boost when we talk about quality website visits and does your budget allow it? Then it is worth considering to 'invest' in SEA. Indeed, 'invest' in quotes, because as soon as you stop using SEA, you will immediately see a significant drop in your website traffic. Not exactly a long term solution. That is SEO then. Plant seeds by investing time in relevant and high-quality content, to harvest over time. Especially with SEO, it is important to really put yourself in the shoes of your target group, so that you find out what their questions and challenges are (and therefore what they are looking for online). As soon as you do this well and end up higher and higher in the search results, you will not just be bumped from that place.
Source: https://www.coosto.com/nl/blogs/wat-het-verschil-tussen-seo-en-sea